WE EXIST TO MAKE CHRISTIAN EDUCATION ACCESSIBLE FOR EVERYONE BY PROTECTING PARENTAL RIGHTS EVERYWHERE
We ensure that protecting parental rights and increasing access to Christian education is successful by identifying, training, empowering, and equipping national Christian school association leaders around the world.
For National Christian School Association Leaders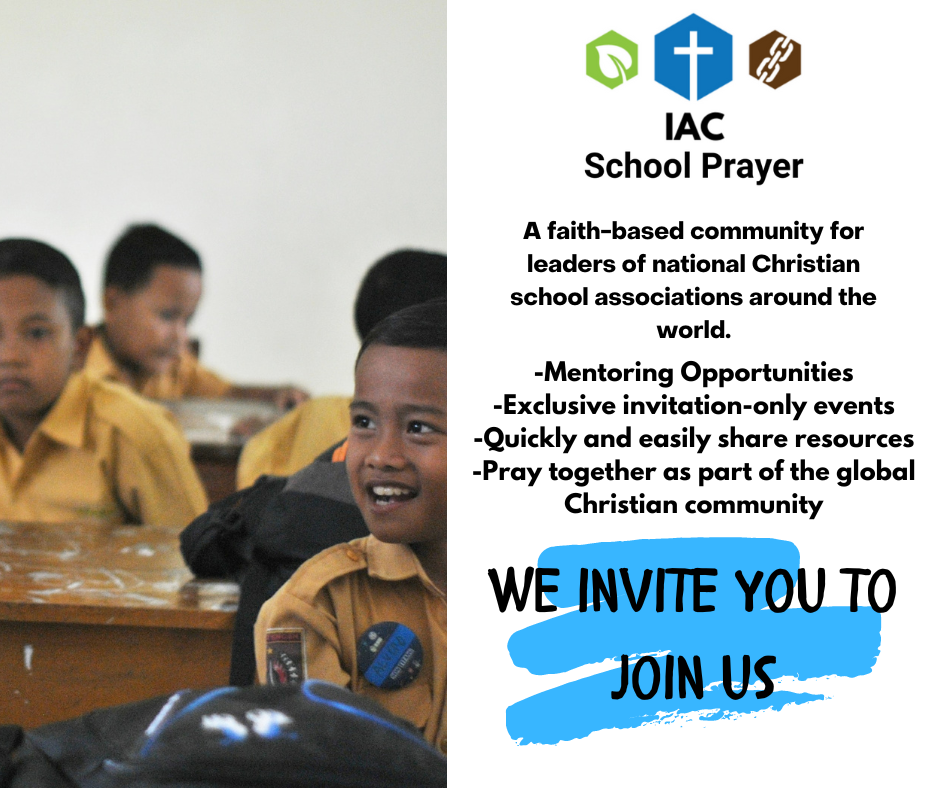 IAC Training enables you to find out what may be the best fit for you as a Christian education leader. We will help you document your plan including mission and vision, community, civic advocacy, and more through our proven Five-Step Success Path. Basic package: $1,000 USD (includes planning documents and 8 hours of consulting time plus seasonal bonus content).
IAC Mentorship provides you with access to regular consulting from our experts. You can choose between prepaid blocks of 10, 20, and 40 hours. You will receive insight and wisdom from top leaders in the community with years of experience to help you succeed whether you are just starting out or growing your existing national Christian school association. Consulting blocks begin at $75 per hour.
IAC Strategic provides you with access to all the benefits of the IAC School Prayer membership that many Christian education leaders already enjoy. The initial cost is $1,600  USD which is spread out into $100 USD payments over 16 months. After that, you just pay 1% of revenue, not including fundraising, up to a maximum of $1,500 USD per year for any sized team.
Welcome to IAC School Prayer
IAC School Prayer is an exclusive, invitation-only international community of high-level leaders who have come together to protect parental rights and advance access to Christian education using proven principles and concepts that transcend barriers and build upon our ongoing success. Now more than ever, it is vital to promote, protect, and preserve the God-given rights of fathers and mothers to choose how they educate their sons and daughters.
IAC School Prayer Benefits