We believe that increased access to museums around the world is important for everyone, that is why we are providing families, students, and teachers with access to the world's largest network of biblical worldview tours and attractions.
For Professional Guide Training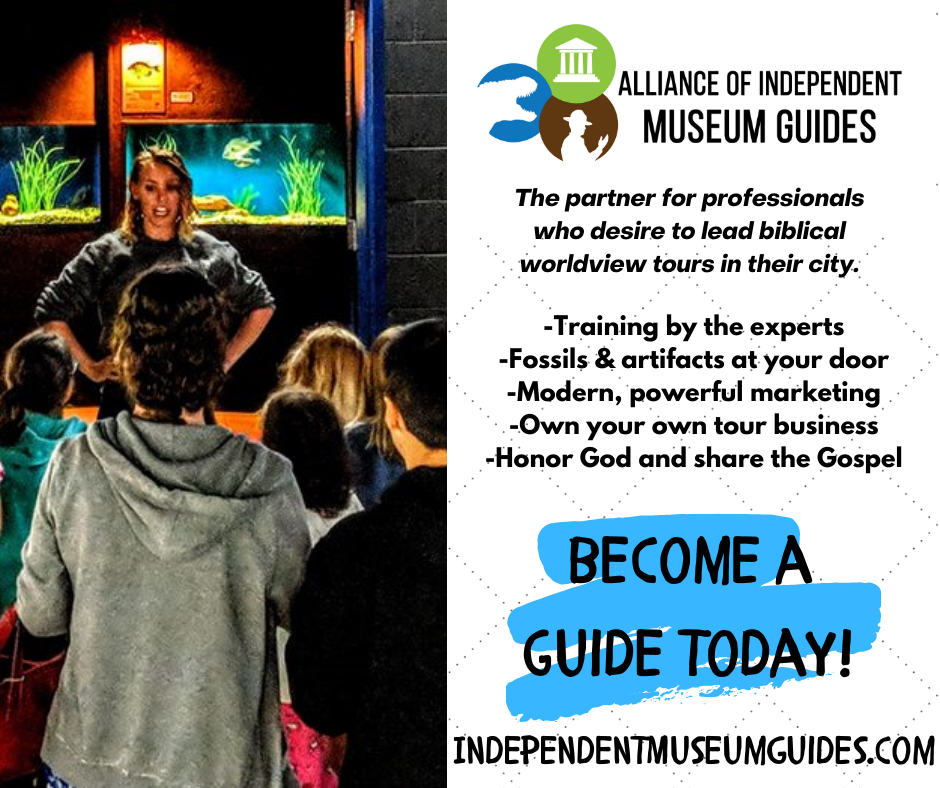 AIM Guide Training, our exclusive, three-week self-paced training course, and professional assessment series are available to those who qualify, including support provided by expert staff. Succeed in your new adventure as you begin your journey to becoming part of the Alliance of Independent Museum Guides.
Only $147.00 to access the full course!
AIM Guide Academy is geared towards graduates of AIM Guide Training. Register today and get priority access to exclusive member benefits, including $40,000 worth of fossils and artifacts, everyday discounts on ministry essentials, a close-knit community of experts, and so much more.
Only $257.00 for the whole year!
AIM Guide Cooperative enables AIM Guide Academy members to access pre-paid, targeted local digital advertising in addition to being included in one of the nation's largest networks of homeschool groups and Christian schools, empowering you to be an expert marketer while saving thousands of dollars.
Only $237 for the entire year!
Become a Premier Guide by going all-in! Gain exclusive access to all the benefits available as an AIM Guide.
AIM Higher Coaching is available in prepaid blocks of 10 Hours, 20 Hours, and 40 Hours.
Welcome to the Alliance of Independent Museum Guides