WE EXIST TO MAKE HOMESCHOOLING ACCESSIBLE FOR EVERYONE BY PROTECTING PARENTAL RIGHTS GLOBALLY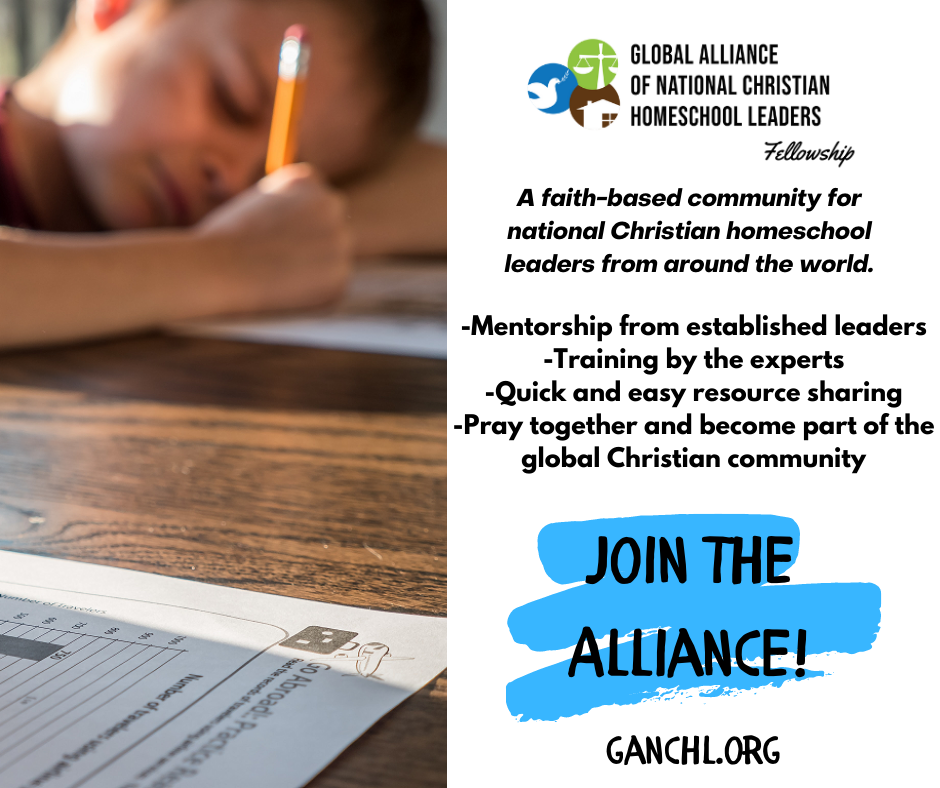 Global Alliance First Steps
Global Alliance First Steps allows you to get to know your peers, helps you learn about all the Alliance has to offer including our Five-Step Success Path, and provides you with the opportunity to get involved with leaders like yourself as we grow and share together.
Global Alliance Teamwork is dedicated to helping you and your team grow and learn together, alongside leaders from other nations, as you advance through our leadership development incubator program's Five-Step Success Path and beyond.
Global Alliance Strategy is for seasoned leaders who desire to take their involvement in the community to the next level by providing their wisdom and insight through mentorship and training while implementing successful strategies with new leaders.
Welcome to The Global Alliance of National Christian Homeschool Leaders
The Global Alliance of National Christian Homeschool Leaders is an exclusive, invitation-only international community of high-level leaders who have come together to protect parental rights and advance access to homeschooling using proven principles and concepts that transcend barriers and build upon our ongoing success. Now more than ever it is vital to promote, protect, and preserve the God-given rights of parents to educate their children at home.
What are National Chrisitan Homeschool Leaders Saying?
"The love your team has for the brothers is such a blessing!" -D., Bolivia
"God is so good! I've been trusting him for the right time to get Namibia's national association going… Being here now, and your offer for advice in a Christian (ultimately safe) environment, confirms my vision." -M., Namibia
"It is great to have the shoulder feeling in this prayer group!" -A., Latvia
"This is exactly what my country needed; it is so wonderful! Thank you for continuously encouraging us and providing every information we need! It is really appreciated." -A., Albania
"Thank you for an opportunity to be a part of homeschooling advocating this way as well and be part of a bigger movement." -M., Slovenia
"We are very grateful for the work that you are doing. Thank you for helping us." -M., Ireland
"Thank you for the excellent opportunities." -E., Wales
"Thank you so much! Now I see it [launching homeschooling] as God's timing!" -C., Mongolia
"[the Global Alliance of National Christian Homeschool Leaders] is what I have needed. Thank you and an even greater thank you to my Lord and Savior Jesus Christ. I have so much stories and testimonies to share for you to understand why I am very thankful and grateful for this much prayed for platform where I may be assisted to establish an association for homeschooling out here in Fiji." -D., Fiji