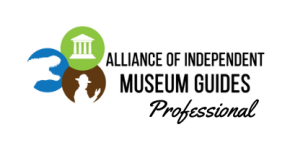 WE EXIST TO MAKE CHRIST-CENTERED EDUCATION ACCESSIBLE FOR EVERYONE BY INCREASING ACCESS AT WORLD-CLASS MUSEUMS GLOBALLY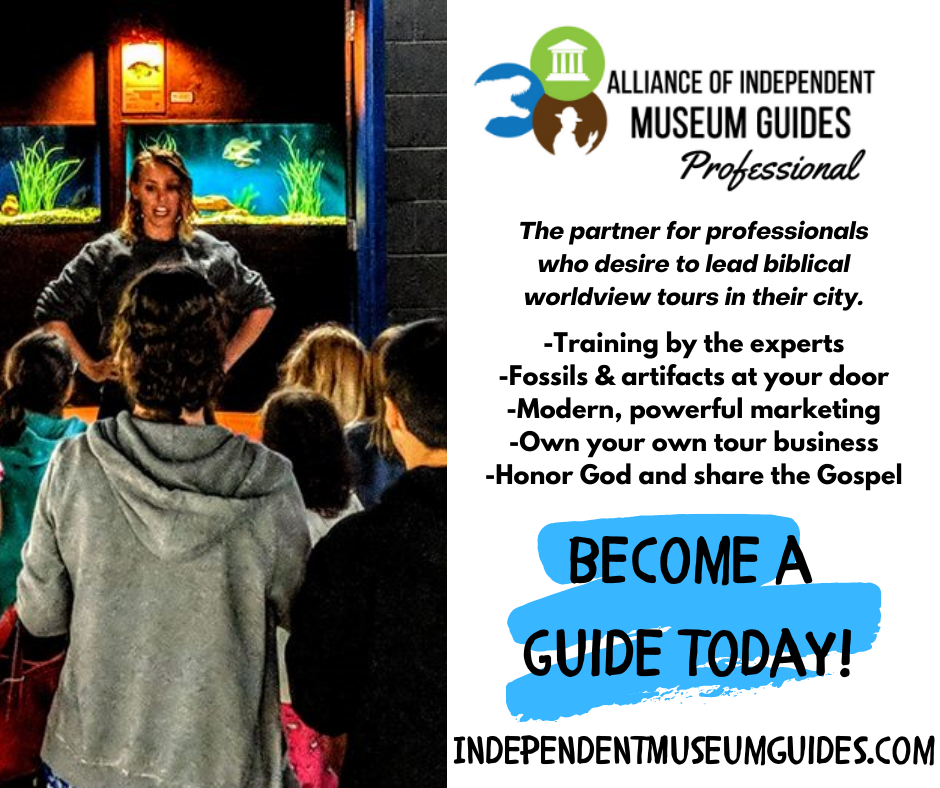 AIM Guide Training, our exclusive, three-week self-paced training course, and professional assessment series are available to those who qualify, including support provided by our experts. Succeed in your new adventure as you begin your journey to becoming part of the Alliance of Independent Museum Guides.
Only $197.00 to access the full course!
AIM Guide Mentorship is geared towards graduates of AIM Guide Training. Register today and get priority access to exclusive member benefits, including $40,000 worth of fossils and artifacts, a close-knit community of experts, and so much more to help you succeed in your city.
Just $297.00 for the whole year!
AIM Guide Cooperative enables AIM Guide Mentorship members to access the benefits of Creation Trail Professional at discounted rates, providing a platform for you to grow your ministry alongside established leaders, empowering you to be an expert in your community while saving thousands of dollars.
The Alliance of Independent Museum Guides is proud to award Premier Guide Status to enrollees who exceed annual benchmarks.
Welcome to the Alliance of Independent Museum Guides
The Alliance of Independent Museum Guides is an exclusive, invitation-only international community of high-level leaders who have come together to amplify learning and increase access to biblical worldview education using proven principles and concepts that transcend barriers and build upon our ongoing success.
Reach out today to learn more about the Alliance!