Christian ​Education ​Services
We work with top Christian education organizations around the world to supply managed solutions that provide millions of individuals and families access to the many benefits available through our National Christian Education Program.
Solutions for Christian Schools & Homeschool Groups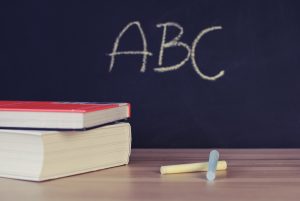 Become part of Creation Classroom, help connect local families and educators with resources in your community and as you travel– from experts and professionals to museums and zoos that promote the biblical worldview.
We currently have 2,850+ learning locations ready, have served over 1,000 creation events, have 200+ local experts available, and all of this is underwritten by the faithful supporters who help us provide these resources to students, families, and educators.
You can be backed by the world's largest alliance of independent creation science museums and ministries. Are you dedicated to providing quality, on-going biblical worldview resources? Through our global network of museums, zoos, theme parks, camps, adventures, events, and teaching tools you can do just that by providing fun and interactive learning experiences to your students and families.
​Call today to get started: 407-512-0638.
Curated Content
We work alongside of our partners to provide your students, families, and teachers with access to content curated just for their needs when it comes to creation science.​
Special Discounts
We provide your students, families, and teachers with exclusive nationwide discounts across our extensive network of creation learning centers, museums, zoos, and theme parks on admission, in-store purchases, tour reservations, and events through IAC.
Exclusive Events
We collaborate alongside your team to reach students with live, interactive events tailored to your organization's needs.
Our most popular events include:
–Science Fairs: IAC works to coordinate immersive learning experiences.
–Family Camps: IAC to coordinate great outdoor camps at IAC camp locations across our footprint.
–Creation Learning Days: IAC works to coordinate great events at IAC museum and tour locations across our footprint.
–Custom Field Trips: IAC works to plan custom field trips that meet the needs of your students.
–On-Demand Streaming Events: IAC works to coordinate distance learning experiences.
–Live Events: IAC works to coordinate live learning experiences.
Continuing Education for Creation Science
Christian Educator Continuing Education for Creation Science.
We have the unique teaching tools needed to help educators teach creation and point kids to Jesus.
We can help turn any space into a Creation Classroom for Christ.
Educators can learn more about enrolling in our Professional Development program today by clicking here!
Team of Experts
We have hundreds of experts across the United States of America stationed at museums, theme parks, zoos, and national parks ready to help students, families, and teachers have fun through interactive biblical educational experiences that help foster adventure, family, and faith.
The IAC Library Alliance
The IAC Library Alliance is a unified library network that provides biblical worldview content, circulation, and research services for use by students, families, and teachers at your school or ministry. Access a growing library of interactive Bible studies, discussion guides, and immersive videos for your class.
How to Become A Creation Classroom
​Requirement #1 (Screening): Private Christian schools and homeschool groups which have had speakers (within the previous five years) from our exemption list or have hosted any of our Biblical Creation Ministry Professionals, and are members of The International Association for Creation, have been considered by our committees to have satisfied this first requirement.
Requirement #2 (Agreement): Leadership must agree to and sign our IAC Statement of Faith along with our Code of Professional Ethics.
Requirement #3 (Involvement): Each private Christian school and homeschool group must be registered in our Creation Classroom Program and have at least either (a) one of their staff and one of their board members [if less than 6 staff/board members] or (b) 25% of their staff and 25% of their board members [if 6 or more staff/board members] who carry Biblical Creation Ministry Professional status through IAC Professional Development. Registration in our Creation Classroom Program is required.
Requirement #4 (Re-Evaluation): New school principals or homeschool group leaders must  meet re-evaluation standards by having a speaker (who meets Requirement #1 above) within six months of their tenure beginning at the new school or homeschool group and meets the threshold of enrolled staff.
Why is teaching creation science in my classroom important?
Hear from our friend, Del Tackett of Is Genesis History?, and students from Wheaton College.